amenities
Our Signature Amenities
We offer countless amenities to make your home away from home as comfortable, convenient and memorable as possible.
Free WiFi
Live Music
Hotel Bikes
p2b Bistro + Bar
Pet Friendly
Pool
Gym + Fitness
Our Hotel
Pinnacle Hotel Harbourfront Story
Our hotel has been a fixture of Vancouver's Coal Harbour neighbourhood for several decades, however; 2015 marked a new chapter for the Hotel, becoming the latest addition to the Pinnacle family of hotels. With a new vision for the iconic Vancouver hotel, focusing on guest amenities such as Complimentary WiFi throughout the hotel and complimentary use of hotel bikes (Temporarily Unavailable), Pinnacle Hotel Harbourfront offers guest driven amenities right where you want to be.
Upgraded room amenities, state-of-the-art conference facilities and new complimentary services like high-speed Wi-Fi, bottled water are just a few of the changes that Pinnacle has made at Harbourfront to bring a new kind of boutique hotel experience to downtown Vancouver.
We invite you to be
our guest
.
Classique Car Rental
Interested in renting a car when staying at Pinnacle Hotel Harbourfront? Reserve a Mazda 3 or Nissan Sentra through Classique Car Rental prior to arrival and receive 10% off our best available rate by mentioning promo code CCR10. To confirm your reservation and save 10%, email Classique Car Rental at info@classiquecarrental.ca or contact by phone at 604-689-9260.
Booking with this offer for multiple day rentals, you will receive complimentary overnight parking in addition to winter tires, GPS and roadside assistance.
*Weekly rentals, save up to 35% off the regular price.
Free High-Speed WiFi
Stay connected on Pinnacle's high-speed WiFi network, accessible free of charge so our guests can stream movies, send photos and surf the web to their heart's content.
With a million-dollar view and a mouth-watering menu of locally-inspired dishes, p2b Bistro & Bar maintains the perfect balance between casual and sophisticated. Open daily for breakfast, lunch, dinner and drinks, p2b features daily happy hour specials and live music every Friday night.
Pet-Friendly Rooms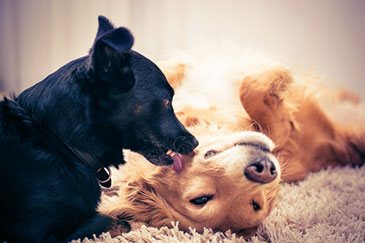 Here at the Pinnacle Hotel Harbourfront, we understand that pets are family, too so we hope your four legged friends are comfortable as you are. Our pet fee of $35 per stay includes deep cleaning and the use of a plush memory foam pet bed and food bowls during your stay. If you are bringing your furry friends, please notify us by selecting this package at check out, or drop us a line to ensure we have your pet amenities ready for your arrival as they are subject to availability.
WONDERFUL WEEKEND

Great location downtown on the waterfront close to shopping or nature.Romos clean and very spacious. Staff so friendly and helpful. Within walking distance to sky train convenient to take from YVR. I didn't want to leave!!!

–elanorh906

GREAT

Beautiful hotel and area. Friendly staff. Efficient. Things to do writhing walkingdistance. Great food and drinks. Beautifulnear future. Thanks pinnacle!!!!!!!"

–kellyrF234FZ

MORETHANMY MONEY'S WORTH. GREAT SERVICE

With the help of the hotel staff I arranged a birthday surprise for my wife.They were more than helpful and went above and beyond. They helped arrange flowers, Wine, Chocolate covered strawberries and a personal note.

–Y4240FRscotts

PINNACLE HOTEL

"Great weekend getaway. LOVED this place. Great food, walking distance toeverything. Will go again! You must try the seafood chowder, it's amazing. Super friendly, parking is convenient, cool vibes in this place.

–mandil2016
Parking
Underground parking is available. Register your vehicle at the time of check-in to receive hotel rates. $7.50 CAD hourly or $37.76 CAD per night with in-out privileges (when you register your vehicle at the time of check-in). Unregistered vehicles are subject to regular hourly parking rates with no in-and-out privileges. All parking rates are subject to applicable taxes. Maximum height clearance of 6'0 feet, no hotel parking for vehicles over 6'0 feet in height. Parking rates are subject to change without notice.
COMPLIMENTARY BICYCLES - TEMPORARILY UNAVAILABLE
Vancouver is among the most bike-friendly cities in North America, and here at Pinnacle Harbourfront, we are pleased to offer bicycles for complimentary guest use. It's a great way to explore the world-famous Stanley Park Seawall that begins just 2 blocks from our hotel. Please inquire about bicycle availability upon arrival.
Electric-Assist Bike Rentals- Temporarily Unavailable
Explore the Seawall, Stanley Park or any of the bike friendly locations in Vancouver without all the work!
Pinnacle Harbourfront is proud to offer 4 electric assist bikes available for rental between either 9 am to 12 pm or 1:30 pm to 5:30 pm for $35 dollars per session. Limited number of bikes are available, please complete form below to submit your request. Confirmation email will be sent to you.
*Must be a 18 years or older, registered guest with a valid credit card on file, if rental is available and confirmed , a $35 charge will be added to guestroom folio per bike.